In the Ferrari Portofino M, speed, style and emotion achieve excellence. Its renewed design and technical improvements come together to offer an even more vibrant driving experience. Rent this stunning Ferrari Portofino M and enjoy this incredible luxury car in Barcelona. Experience the thrill of driving a Ferrari and feel the power of the iconic Cavallino.
Acceleration
3,45 seg
0-100 km/hrs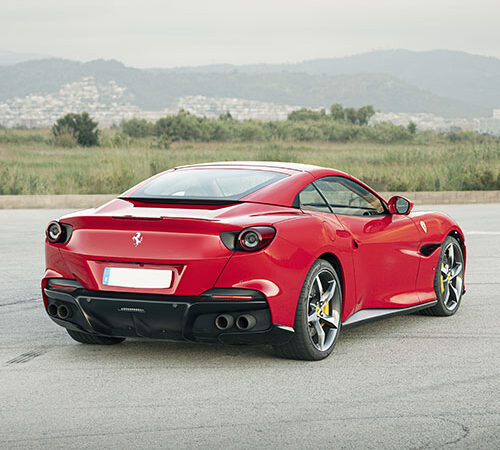 Renewed image
The addition of the "M" in its name, which stands for "Modificatta", indicates that both its performance and mechanics have evolved significantly from the original model. The Portofino M features a more aggressive and sporty aesthetic design and an advanced 8-speed dual-clutch transmission that further enhances its performance. In addition, the Manettino features the exciting RACE mode, specifically designed to maximise driving fun and explore the car's limits.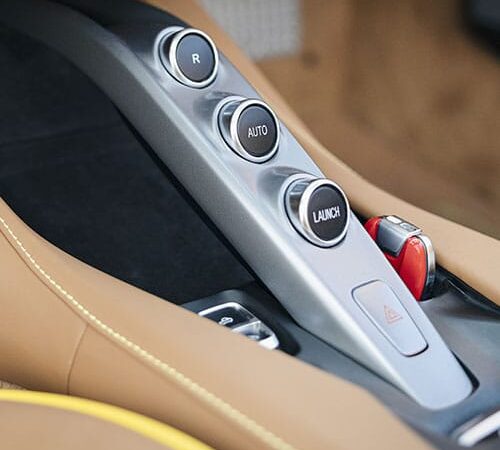 A breathtaking acceleration
The upgraded V8 Biturbo engine delivers 20 hp more than its predecessor, reaching 620 hp and a top speed of 320 km/h (200 mph). It also demonstrates astonishing acceleration, achieving 0-60 in just 3.45 seconds and 0-200 in 9.8 seconds.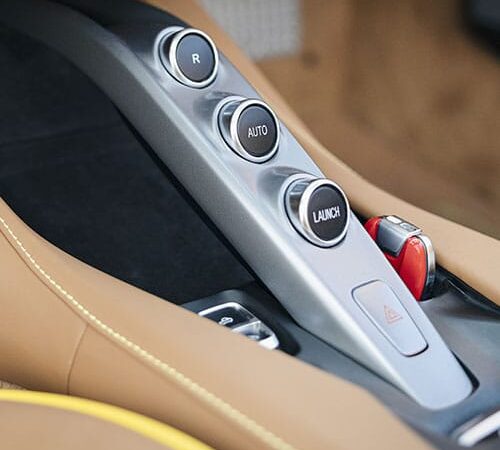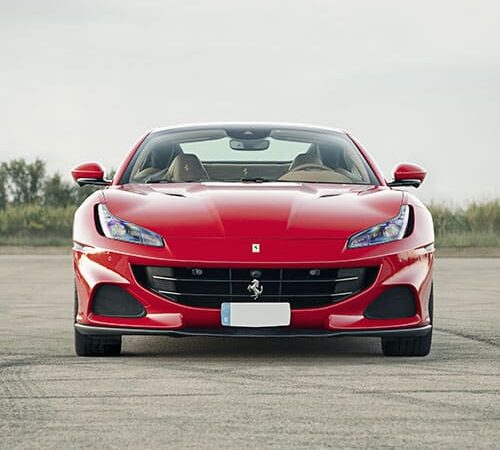 The perfect harmony between safety and comfort
The Portofino M is equipped with the latest driving assistance technology, including cruise control, predictive emergency braking, automatic light switching, blind spot detection, traffic sign recognition and lane departure warning. This ensures a safe driving experience and an unrivalled level of comfort.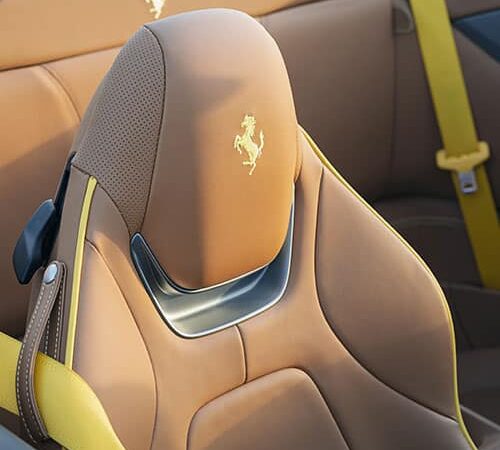 Elegance and sportiness combined
The perfect fusion of GT-like sportiness and convertible coupé elegance makes the Portofino M a unique car, designed to provide an unrivalled experience. In addition, its revamped interior includes slimmer front seats that provide ample and comfortable space for passengers.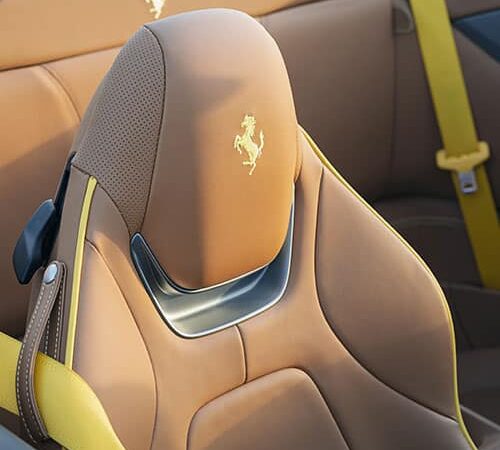 Rent Ferrari Portofino M
To reserve, select your Ferrari rental date on the calendar.
* To rent your Ferrari by the hour or day, you must be at least 25 years old and make a deposit on the day of rental that varies depending on the car selected, between 2.000 € and 9.000 €.
Luxury car experiences in Barcelona
Choose one of our City Tours and discover Barcelona at the wheel of a super sports car with an expert guide at your side.
Drive your Ferrari from 21 years old and without deposit.
© 2023 Drive Me Barcelona