Gymkhana Experience
4 hours
399€ per person – minimum 2 people
Race your friends in a series of challenging rally stages filled with high speed turns, drifting, and mixed-surface racing.
Learn how to control a
high-performance vehicle like a rally champion
High velocity twists &
obstacles will put your skills to the test
The perfect adrenaline-filled
activity for groups and friends
In this exciting experience you'll drive a modified Renault Clio Sport through 6 different rally stages in the Can Padró Circuit, located in a spectacular setting between the mountain of Montserrat and some of the most tranquil vineyards outside Barcelona.
These special stages are specifically designed to test your driving skills and your dexterity. An instructor will teach you a variety of rally style techniques and tricks such as power slides and the Scandinavian flick, so that you can navigate all the obstacles on the course and ensure you end up with the best time.
There will be a spectator's area where you can wait your turn, cheer on your friends and enjoy the action first-hand. A minimum of 2 drivers per booking is required.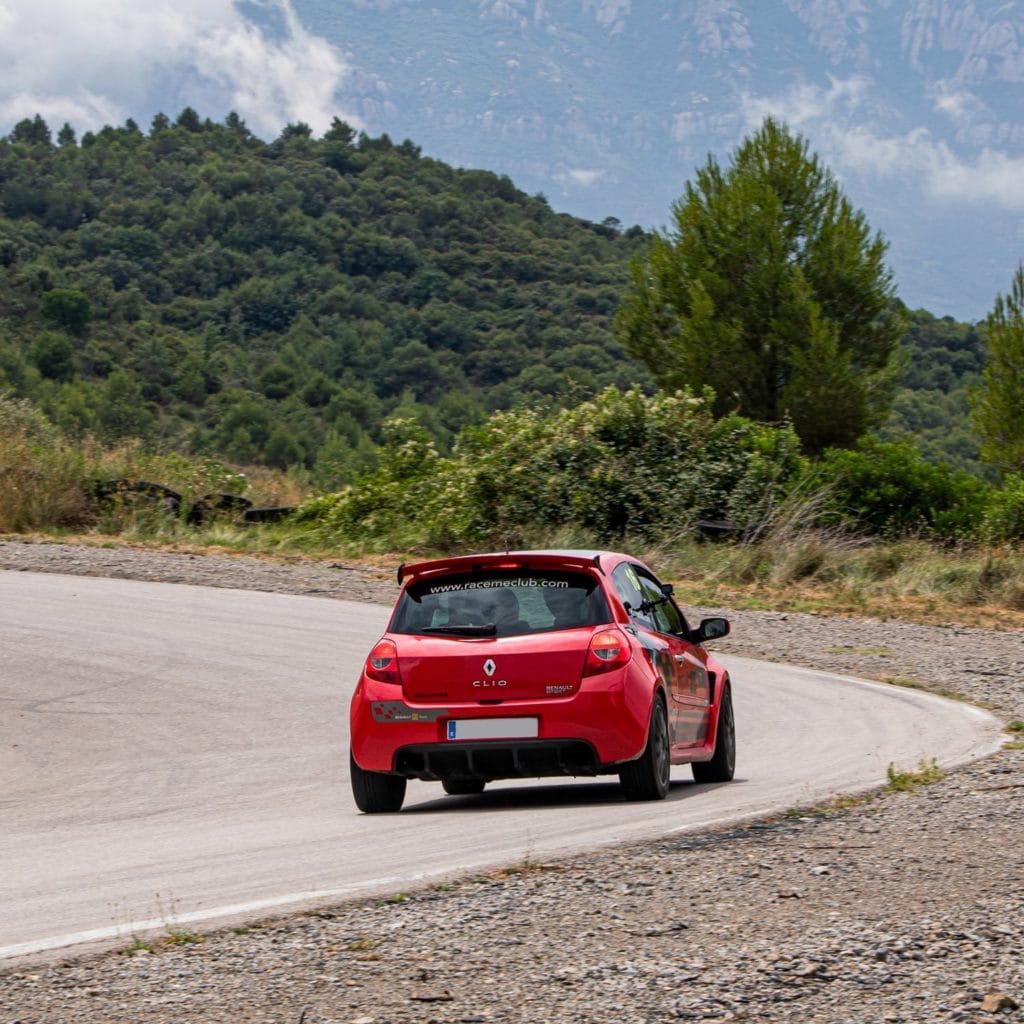 It is time for you to say
"I've driven a Supercar"
You must be over the age of 16. If you are younger than 16 then you can enjoy the experience as a co-pilot.
You must have a driving license that has been valid for more than 1 year.
You must have at least  2 forms of ID with you (Driving License + Passport or an ID Card).
Round-trip transportation from Barcelona to the Circuit
2-hour gymkhana experience
Professional performance instructor
Departure and

Return point
Drive Me Barcelona
Passeig Joan de Borbó 80-84, 08039,
Barcelona
© 2023 Drive Me Barcelona