Looking for the ultimate group event?
A Supercar event will never be forgotten
Our all-inclusive Supercar events are the perfect solution for corporate hospitality, private parties, team building, or special celebrations, for groups from 10 to 400 people who want to live unique experiences.
Why Drive Me Barcelona?
Every event is planned, managed and executed by our experienced team of event coordinators, operational assistants and driving instructors who are all passionate and knowledgeable about Supercars and event design.
Unforgettable Experiences
Yes, walking tours are cool but have you ever driven a Lamborghini on race track? That's a feeling that everyone will remember! Stay in your guests minds for years to come with a unique and exclusive Supercar event.
Stress Free
Leave it all in our expert hands. With a dedicated team of professionals on top of every detail from the itinerary to the catering, the only thing you will need to worry about is to receive compliments!
No One Gets Bored
Whether driving, as a co-pilot of a pro during a hot lap or just watching from the stands, our experiences are engaging and exciting for all the participants.
Inspired Guests
The smile of someone behind the wheel of a 670HP Supercar is hard to top. Fire your group's desire to go faster and further with the most motivating type of group event.
Flexibility
We don't believe in "No" as an answer. Special requests are always welcomed. We are ready to adapt any of our Supercar programs to your needs and make your wildest dreams come true.
Safety First
Our background in motorsports makes us follow the strictest security procedures to make sure everything runs smoothly at all times.
Road or Track
Our programs for group events have been conceived and tested to ensure their high quality and that an exceptional driving experience is always provided. They are also completely customisable to suit your group's needs.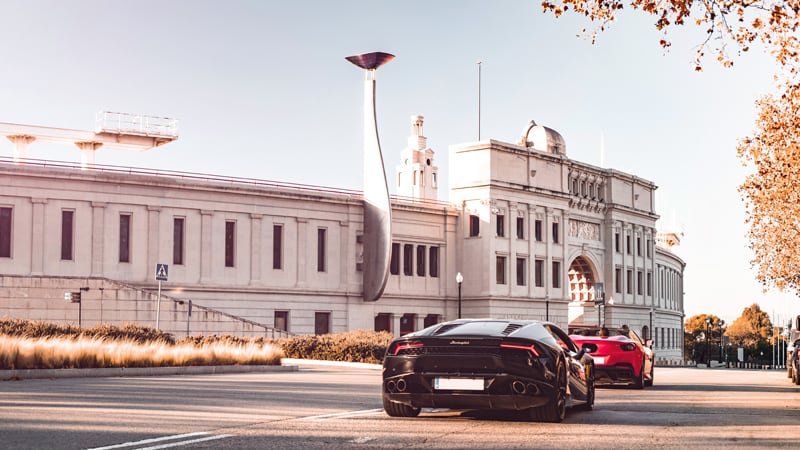 Barcelona Supercar Events
You and your guests will experience the adrenaline of driving a Supercar while discovering the most emblematic places of the city. The duration of these events is normally 2 hours.
Road Routes
In these premium 4-hour driving experiences you and your group take the wheel and get away from the city to enjoy the best roads and landscapes of Catalonia. Spectacular views, exciting mountain roads, and tranquil vineyards await you.
MWC Special – F1 Test Days
Drive your favourite Supercar to the Circuit Barcelona – Catalunya and enjoy the most exclusive Formula 1 action from up close (Available only from Feb 19th to 21th and from Feb 26th to 28th).
Track Experiences
Impress clients or friends with an exhilarating Supercar driving event in a real circuit. Our track experiences are perfect for large groups and for combining many activities in one location.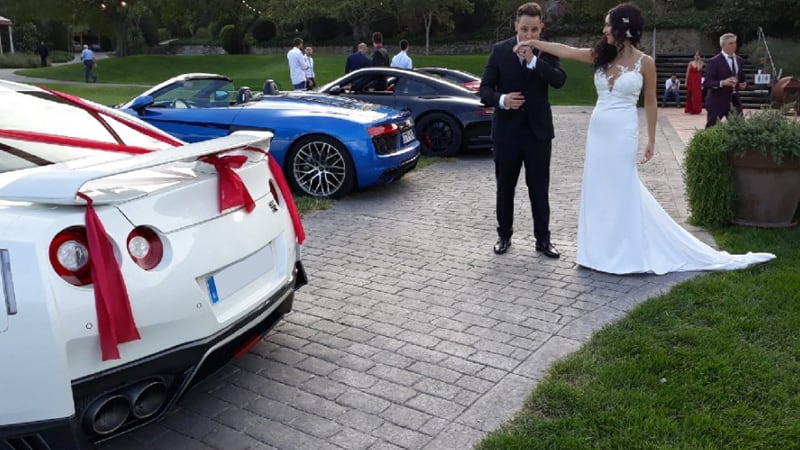 Custom Event
We also create bespoke experiences from just your party size, budget and dream cars. Thanks to our years of experience we are ready to tailor a solution that is just right for you.
All Inclusive Events
In addition to the drive, we take care of every detail so you and all the participants have a seamless and exciting experience from beginning to end that will last in your memories for a lifetime.
Hospitality
All of our programs include a venue that we can set up to give presentations, relax before the driving or share a meal. We also work with the best catering companies in Barcelona to deliver amazing gastronomic experiences.
Branding
From personalized helmets to corporate gifts, we offer different options to smoothly integrate your brand across the event to gain maximum exposure.
Complementary Experiences
Take your event to the next level with additional experiences such as virtual reality racing simulators, transfers in helicopters or sailing outings.
Photo & Video Package
Let our professional photographers and filmmakers capture the highlights of your event and make them last forever.
Some of Our Happy Clients
Are You Ready?
Give us a call at +34 661 528 153 or send us a message and we will be in touch within 24 hours
© 2023 Drive Me Barcelona