Barceloneta & The Beach
20 minutes
Our entry allows you to taste the power of a Supercar driving next to the most popular beach in Barcelona.
An affordable introduction to the world of Supercars
Discover the vibrant and iconic Barceloneta Beach
Drive an exotic car through the Olympic Village
Get behind the wheel of a luxurious Supercar and enjoy an exhilarating ride around La Barceloneta fishing neighborhood.
In this perfect introduction to the world of Supercars, you'll get to admire breathtaking views as you drive by the bustling La Barceloneta beach and the beautiful Mediterranean coastline.
A professional driving instructor will help you unleash the true power of the Supercar and ensure your 20-min drive is safe and memorable.
You will never forget the purring sound of the engine as you hit the gas and drive through the famous Olympic Village.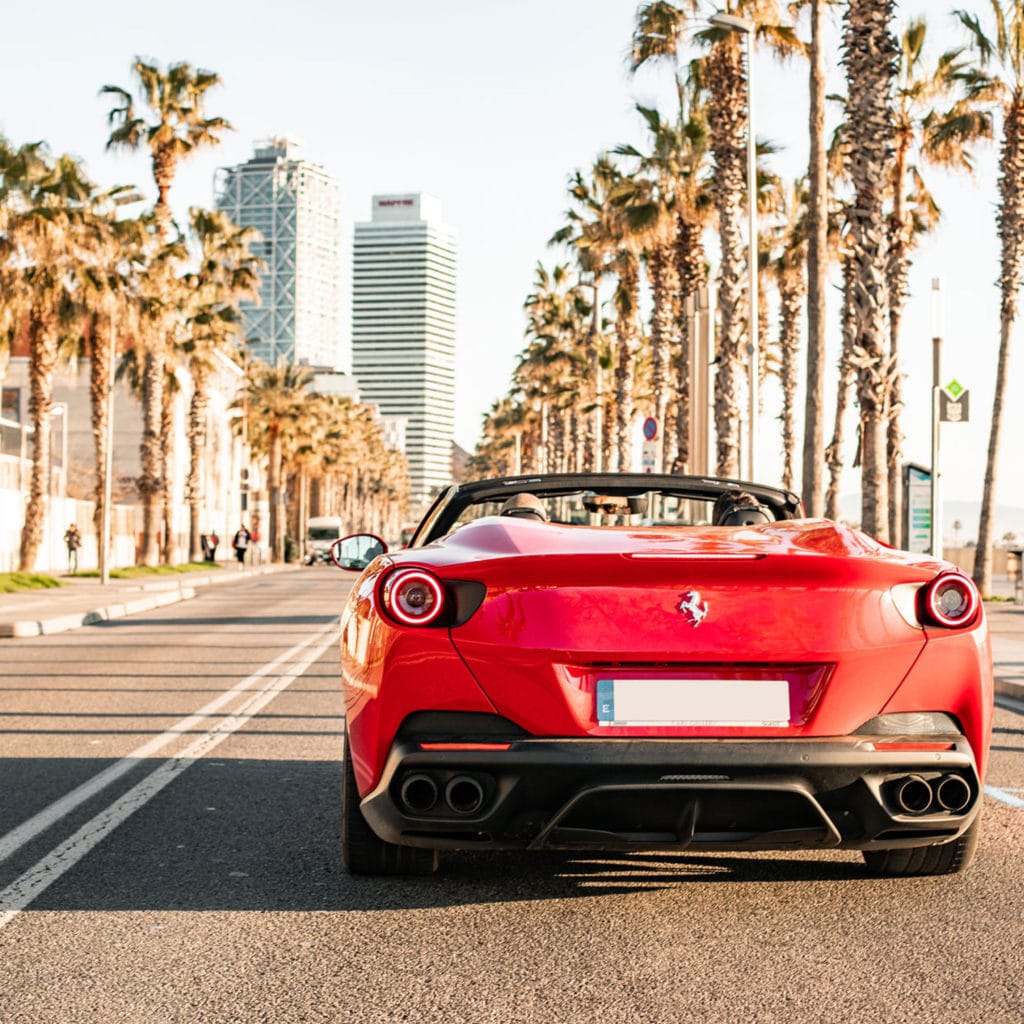 It is time for you to say
"I've driven a Supercar"
Klaidi1

"The best way to explore Barcelona!"
I stayed in Barcelona for 5 days, and the moment that I drove the Ferrari California T is one of the moments that I will always remember. It was an amazing experience driving through the beautiful Barceloneta Beach and hear the roar of an absolute beast! I highly recommend Drive Me Barcelona, will definitely come back again!
Klaidi1
OnAir14238806212

"Drive a Ferrari in Barcelona"
We took a 20 min ride thru the crowded streets of Barcelona. We had a great driving experience and excellent coaching from our guide not only about the city but the car itself. The staff there are super nice and professional and speak very good English. 5 stars!
OnAir14238806212
You must be over the age of 21. If you are younger than 21 then you can enjoy the experieces as a co-pilot.
An international driving license is required for citizens of the USA, Canada, Australia, New Zealand, India and those countries that are not part of the Vienna Convention.
You must have at least  2 forms of ID with you (Driving License + Passport or an ID Card).
You must have a driving license that has been valid for more than 1 year.
20-minute driving experience on the selected Supercar for one person
Professional driving instructor
Departure and

Return point
Drive Me Barcelona
Passeig Joan de Borbó 80-84, 08039,
Barcelona
© 2023 Drive Me Barcelona