Montjuic & The Urban F1 Circuit
40 minutes
Feel like an F1 legend driving through the mountainside turns of the old Spanish F1 Circuit.
Drive along the authentic F1 circuit used until 1975
Hear the roar of your Supercar's engine throughout the route
Take amazing photos with the city as a backdrop
Make heads turn while you drive a fiery Supercar along the Port of Barcelona and the Old Town. Catch a glimpse of the Columbus Monument on your way up the Montjuic mountain, where you can enjoy spectacular views of the Mediterranean and peer directly into Gaudi's city from above.
Having the Olympic Stadium as a perfect backdrop, drive down the famed mountainside turns and hairpin bends of old Formula One Grand Prix Circuit, famous in its time for being very fast and demanding.
The street track that you'll drive on is the exact same setting of the Spanish Grand Prix in 1969, '71, '73, and '75.
Our best-seller tour is perfect for those who want to try a Supercar in one of the most epic routes in car racing history!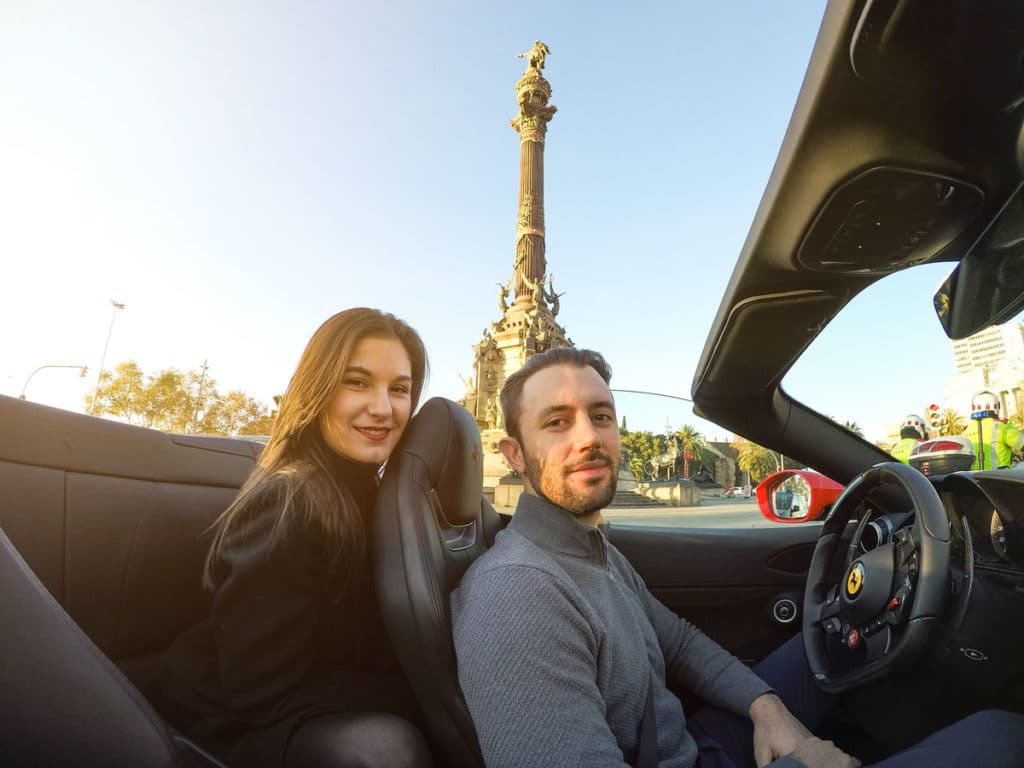 It is time for you to say
"I've driven a Supercar"
Tafara C

"Birthday gift"
To the team at Drive me Barcelona, My partner and I would like to thank you for all of your efforts to make his experience an unforgettable one! I purchased the Montjuic tour in a Ferrari for 40 minutes as a surprise gift. The team were very helpful prior to making the booking and very accommodating on the day of the experience. My partner said he thoroughly enjoyed the driver, his instructor was great and the views of Barcelona were amazing. We will definitely be stopping by on our next visit to Barcelona!
Tafara C
Matthew C

"Fantastic Experience"
I enjoyed a 40 min drive from the harbour up to the mountain above Barcelona with Victor as my guide. Great fun with a few bursts of the power of the Ferrari up the mountain & a sound that is hard to beat thru the tunnel. Victor was very informative & happy to stop & get a few memorable pics. Bucket list tick!!
Matthew C
You must be over the age of 18. If you are younger than 18 then you ca enjoy the experieces as a co-pilot.
An international driving license is required for citizens of the USA, Canada, Australia, New Zealand, India and those countries that are not part of the Vienna Convention.
You must have at least  2 forms of ID with you (Driving License + Passport or an ID Card).
You must have a driving license that has been valid for more than 1 year.
40-minute driving experience on the selected Supercar for one person
Professional driving instructor
Departure and

Return point
Drive Me Barcelona
Passeig Joan de Borbó 80-84, 08039,
Barcelona
© 2023 Drive Me Barcelona