Rent Lamborghini Huracan Evo Spyder
Enjoy the roads of Barcelona behind the wheel of the Lamborghini Huracan Evo Spider and let yourself be enveloped by the unmistakable roar of its naturally aspirated V10 engine under the open sky. Don't hesitate and rent this incredible luxury car, whether to take a quiet walk through the streets of Barcelona or to embark on an exciting adventure through the majestic landscapes of the Catalan geography.
Aceleration
3,1 seg
0-100 km/h
Power
640 cv
V10 naturally aspirated engine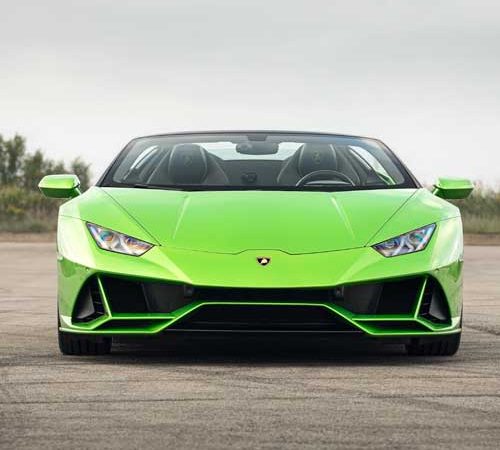 The ideal synergy between Italian design and German quality
Its spectacular exterior green design, with aerodynamic lines that mix elegance and aggressiveness, together with the detail of the electro-hydraulic soft top and the vertically opening doors, make it a visually striking supercar. Inside, meticulous Italian craftsmanship merges with German excellence, using high-quality materials such as alcantara and carbon fiber, while an 8.4" touch screen centralizes control of multiple car functions.
Sensational power
With the same engine that powers the Performante, a 5.2-liter naturally aspirated V10 with a power of 640 HP, and a 7-speed dual-clutch automatic gearbox, it is capable of reaching a top speed of 325 km/h and accelerating from 0 to 100 km/h in 3.1 seconds and from 0 to 200 km/h in 9.3 seconds. Furthermore, to counteract this impressive power, it is equipped with large carbon-ceramic brakes that guarantee exceptional braking capacity, stopping from 100 km/h to 0 in a distance of just 32.2 meters.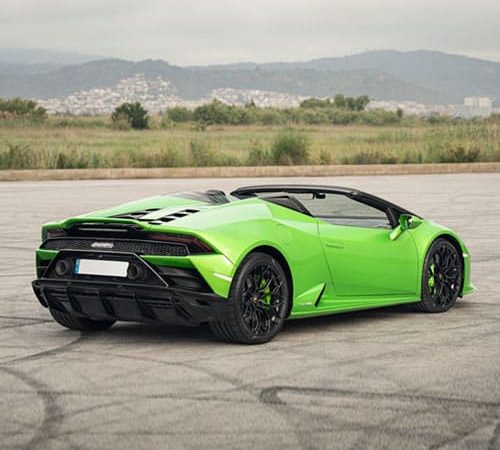 Astonishing aerodynamics
The EVO Spyder generates five times more downforce than the conventional Huracán Spyder. This is achieved through the addition of an active rear spoiler capable of automatically adjusting based on speed and driving conditions, as well as the addition of considerably larger additional ventilation systems, strategically placed to cool both the engine and brakes during the most intense driving situations.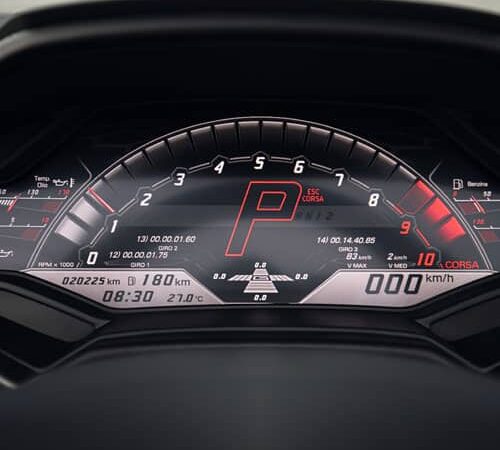 All-wheel drive
It features an advanced electronically controlled four-wheel drive system that provides an exceptional level of grip, control and stability. Power distribution between the front and rear wheels is carried out highly efficiently, which keeps the car stable and easily controllable, significantly reducing the risk of wheel spin and understeering.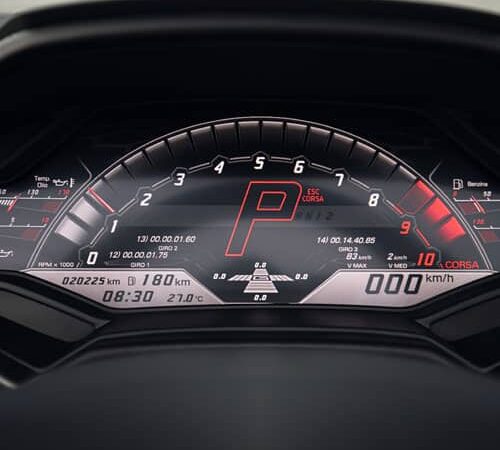 Rent Lamborghini Huracan Evo Spyder
To reserve, select your Lamborghini rental date on the calendar.
* To rent your Lamborghini by the hour or day, you must be at least 25 years old and make a deposit on the day of rental that varies depending on the car selected, between 2.000 € and 9.000 €.
Luxury car experiences in Barcelona
Choose one of our City Tours and discover Barcelona at the wheel of a super sports car with an expert guide at your side.
Drive your Lamborghini from 21 years old and without deposit.
© 2023 Drive Me Barcelona