"Ferrari, Ferrari, Ferrari… It was about time!"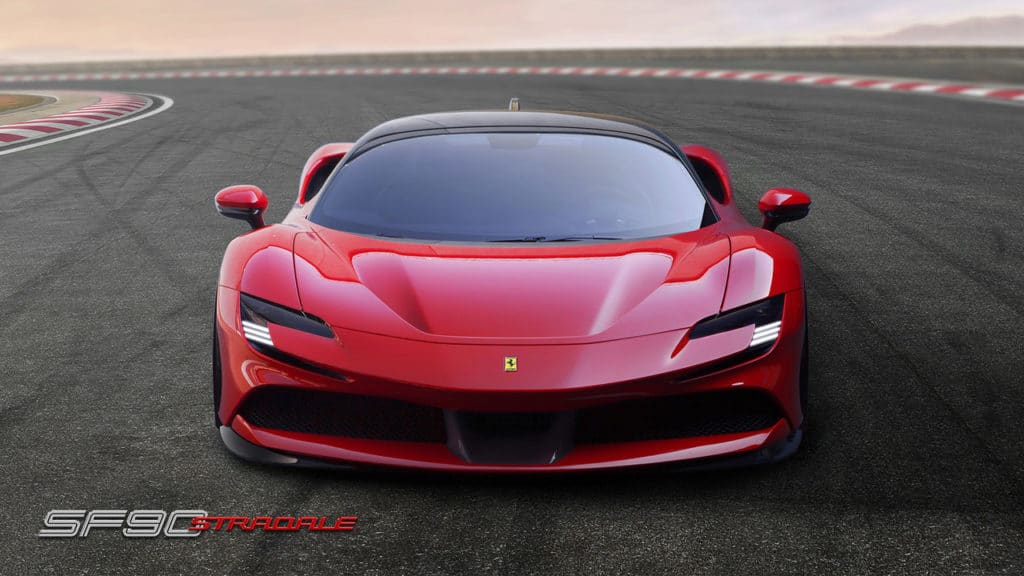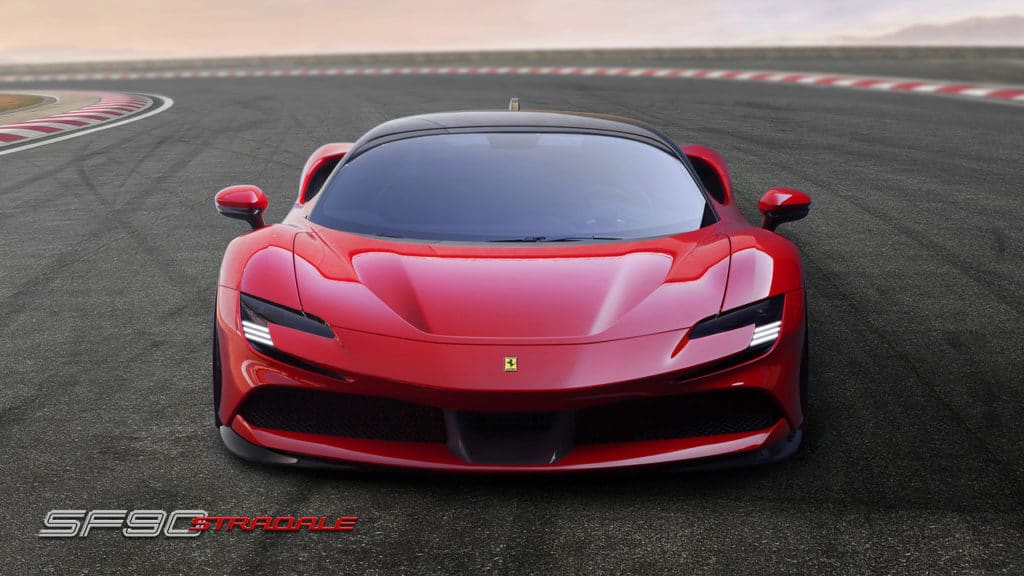 The future is today, we all knew that sooner than later, even the firms most faithful to conventional automation would finally show their most eco-friendly face. Whatever their reasons are, environmental commitment or not willing to be left behind in terms of innovation and technology, brands will increase their offer with hybrid or electric models of their signature vehicles.
It's been the luxury giant who this time has decided to take a step forward towards this new automotive era. Last week Ferrari introduced the new Ferrari SF90 Stradale, the first model in the company to have a hybrid engine.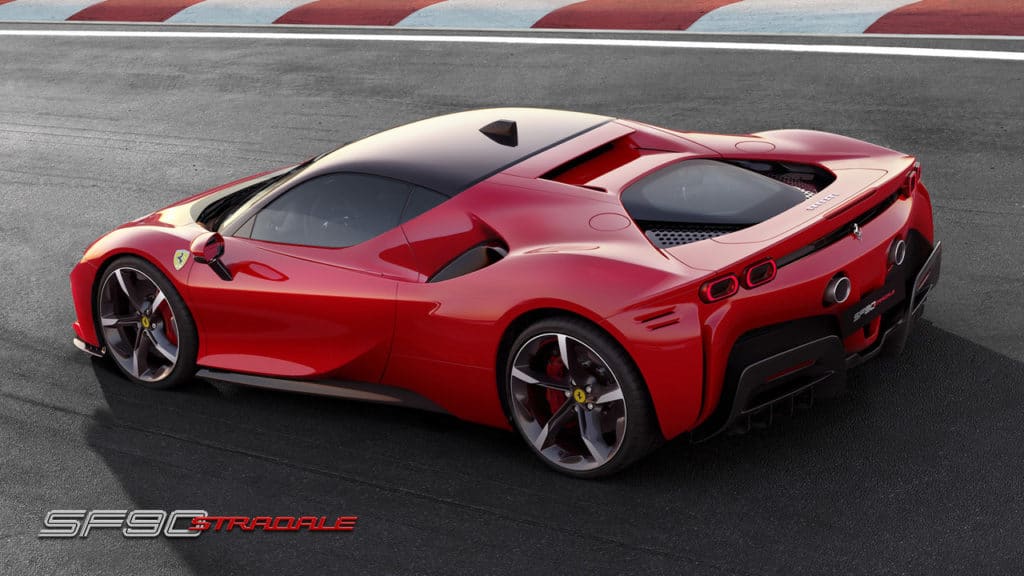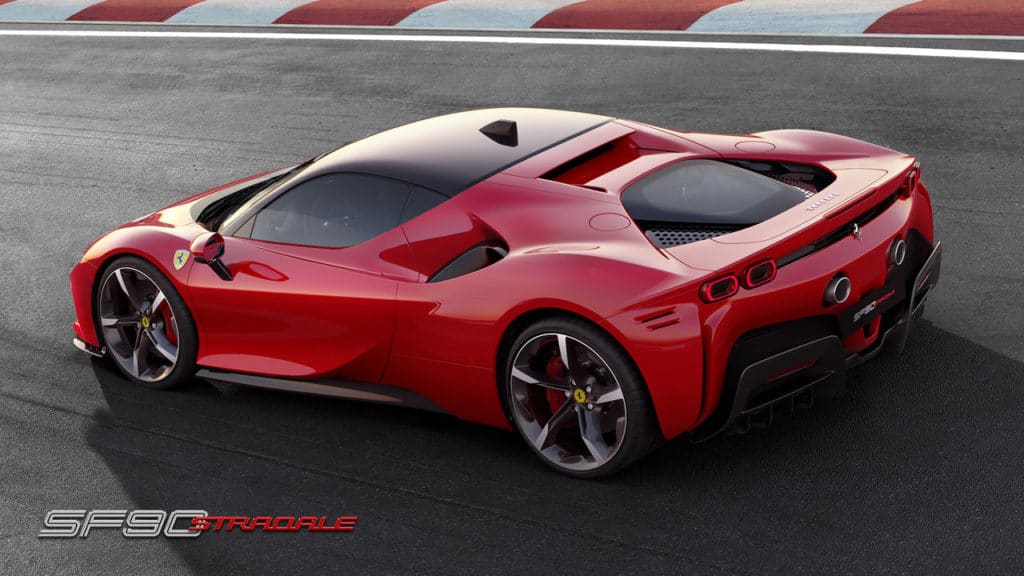 The car has been fully designed to mark the beginning of this new Époque. From an exterior inspired by innovation and future vision aiming to transmit its meaning – a cutting-edge extreme sports car – to an even more radical interior: the essence of aeronautics surrounds the car's cabin, especially when referring to instrumentation. It is also important to highlight the Head-Up Display, which allows data to be projected on the windscreen through the driver's visual range. Don't you feel in the future yet? With the most advanced design in the brand's range, it has been oriented to make this product be a model between extreme hyper-technological vehícles.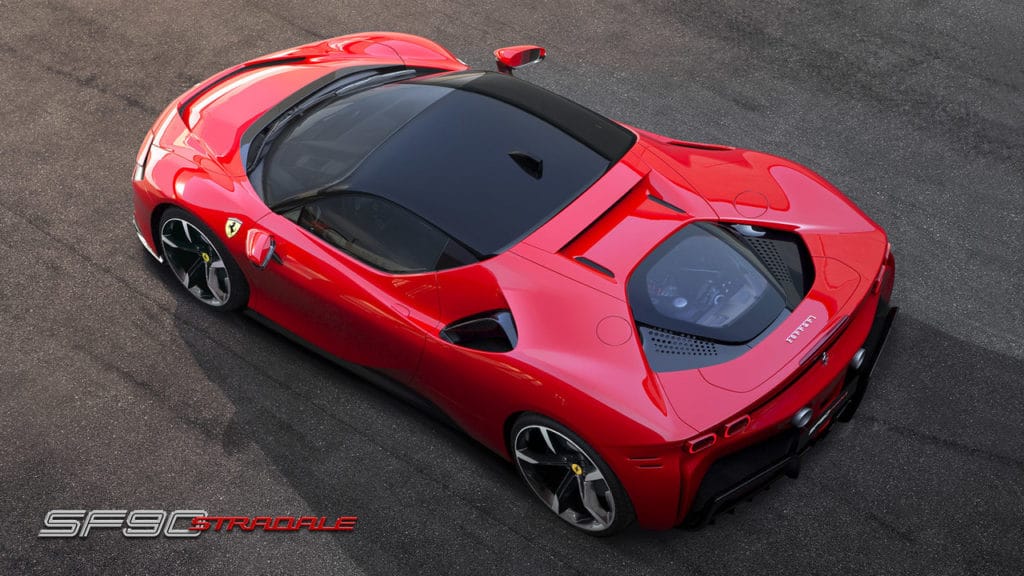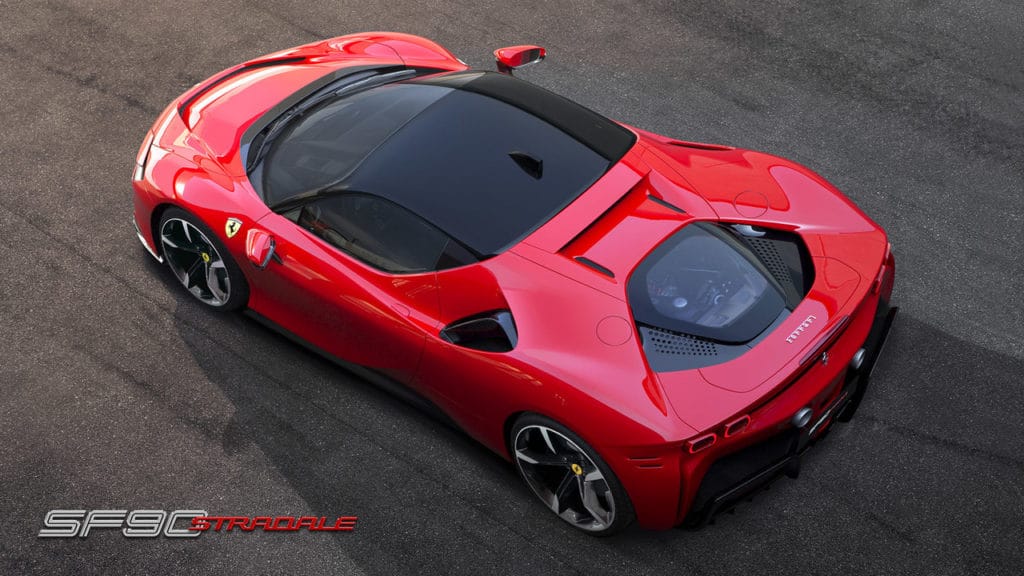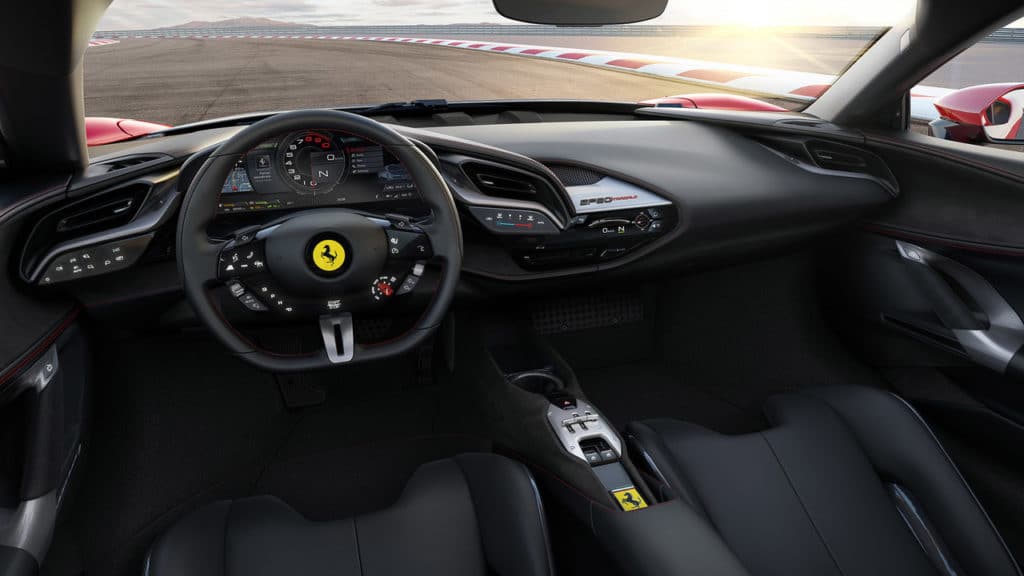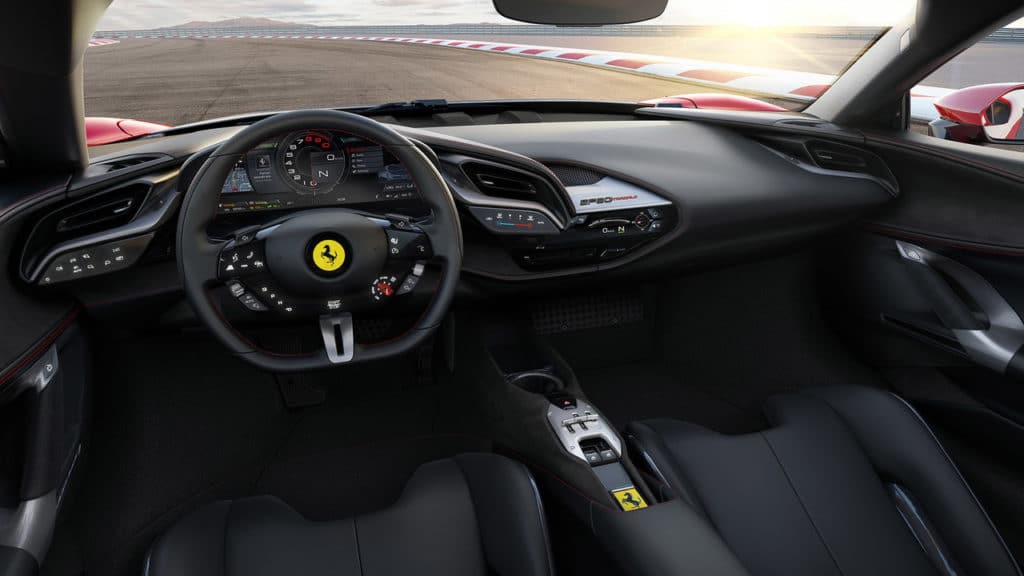 Powered by a 90º V8 engine, the car delivers the highest power output by an 8-cylinder in Ferrari's history, 769hp. The remaining 231hp are provided by three electric engines. A lithium high-performance battery is in charge of the supply of energy to these three mentioned engines guaranteeing this way a 16 miles autonomy in the eDrive mode (completely electric). In this mode, you can reach a speed of 84 mph and furthermore, it is the only mode in which the car can use the reverse gear, this means the car can maneuver at low speed without the need of using the V8 engine.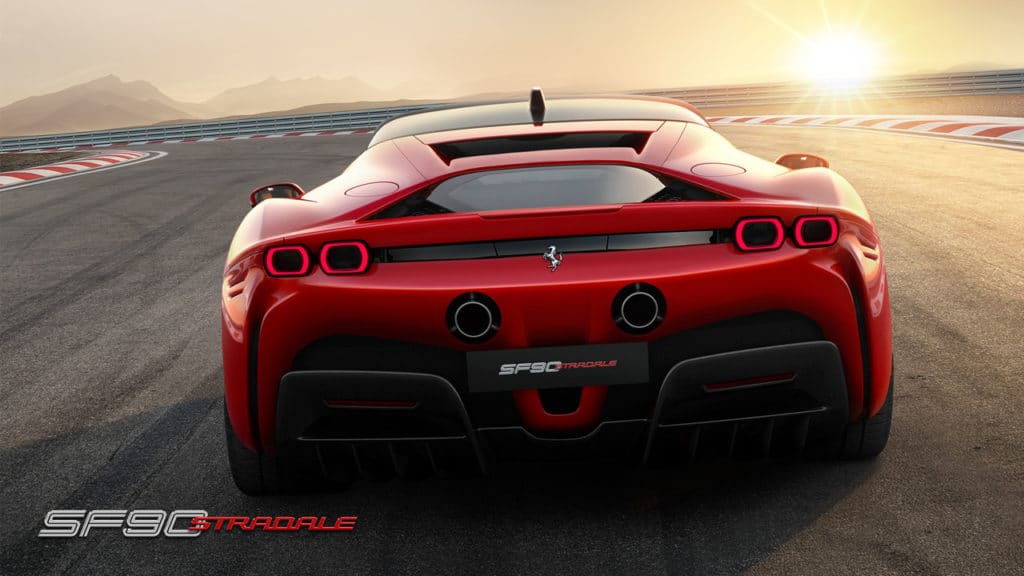 From 0 to 62 mph in 2,5 seconds, it has a sophisticated 8-speed dual-clutch transmisión that makes the driving experience simpler so that the driver can only focus on driving.
The only thing left is to wait to try it and include it in our fleet. Meanwhile, you can enjoy the models we have available, like the Ferrari Portofino.
---
Ferrari SF90 Stradale front, photo by Ferrari

Ferrari SF90 Stradale interior, photo by Ferrari

Ferrari SF90 Stradale twist, photo by Ferrari

Ferrari SF90 Stradale side, photo by Ferrari

Ferrari SF90 Stradale interior, photo by Ferrari

Ferrari SF90 Stradale top, photo by Ferrari

Ferrari SF90 Stradale back, photo by Ferrari
---
Related posts