The Perfect Gift Ideas for a Christmas in Barcelona
Complete your Christmas with the perfect gift from Drive Me Barcelona
Christmas is finally here and we absolutely LOVE this time of the year. In our opinion it is the perfect time of the year for many reasons.
When you think of Christmas, you may think of the lights, the food and you can't forget about the gifts (arguably the best part)…We all look forward to unwrapping that perfect gift  (who doesn't ?!).
In our opinion, we think that the best gift ideas are those that are unique, have a mix of luxury and style or are those that can provide a once in a lifetime experience…preferably a combination of all these qualities if possible!!
However, at the same time, we understand that finding that perfect special gift can be tricky and quite difficult. We wish to share as much of the festive season with you as possible. So why not let us  help you find the perfect gift this Christmas?
We have hand picked a selection of unique luxury driving experiences like no other. These are our top gift ideas to make this magical time of the year perfect.
Barceloneta & The Beach tour –  Book Now!
Montjuic & the Old Urban F1 Circuit tour – Book Now!
Tibidabo & the Skyline tour – Book Now!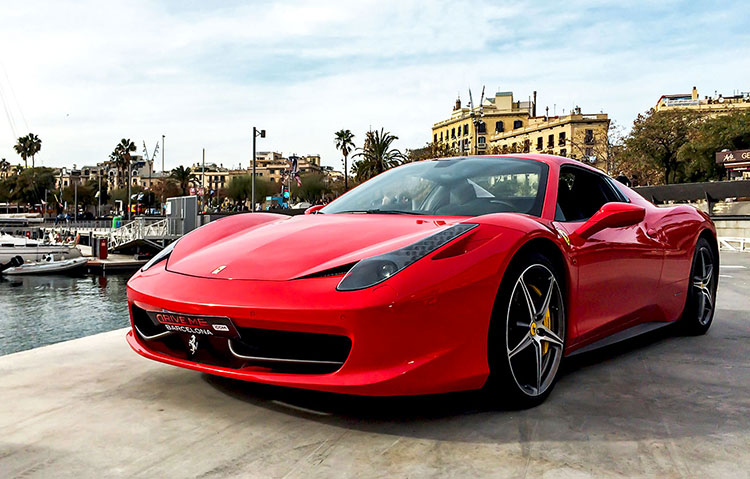 Our Barcelona City Tours are the perfect gift because they combine the must see sights of the city with the unique sensation of driving a supercar.  Better yet, we are are open all year so you can come visit us any time you wish and experience a Christmas in Barcelona in the best way possible.
If you're stuck for gift ideas or want to get that unique last minute Christmas gift, book a driving experience with us and give the perfect gift this Christmas! After all, what is better than driving a supercar on this special time of the year?
For more info about our tours and experiences click here.