Porsche 911 (992) Carrera S
The eighth generation of the 911, the "timeless machine", an icon in a world full of benchmarks.
ACCELERATION
3,7 sec
0-100 km/h
POWER
450HP
3.0-litre flat-six Engine
Fascination for the sports car
Without a doubt, this is the most modern and technological 911 of the history, thought its design respects the master lines of the 911 we have always known and does not put the driver aside, since he has always been the principal figure in these models.
911 concept
What would a 911 be without its characteristic flat-six? What would a 911 be without its pilot? Grab the steering wheel of this 450hp and make the most of the perfect balance between leading-edge technology and classicism.
The maturity of a unique model
Wider and sturdier. The 992 design will take you back to the 50s when the first Porsche cars were driven, only this time in sunny Barcelona.
Everything in this model will remind you of the first 911 generations but always under a modern and technological glance in order to unify machine and pilot in a sole entity.
A good design must be innovative
With the new interior you will feel closer than ever to the ground, enabling you to experiment and feel to the maximum every output that the 911 successor has to provide.
It offers a clean design, with clear lines where different screens specially intended for the driver will catch your eye.
Rent a Porsche 911 (992) Carrera S – by Hours or Days
Please select your pick up date from the calendar
The seemingly impossible
The engines of this new generation dispose of two turbo-compressors with intercooler, one for every line of cylinders. We could sum it up as follows: high quality features that will get to the driver immediately.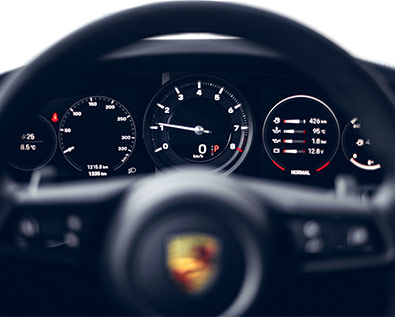 © 2023 Drive Me Barcelona