Aesthetics, character and sportiness come together to make the BMW M4 Competition an extraordinary experience. Rent this impressive luxury car in Barcelona, and take the opportunity to feel the sea breeze of Barceloneta or explore the majestic landscapes of Catalonia through our different routes. Don't wait any longer to experience the thrill of driving a BMW and rent the BMW M4 Competition now.
Aceleration
3,9 seg
0-100 km/h
Power
510 cv
3.0 litre six cylinder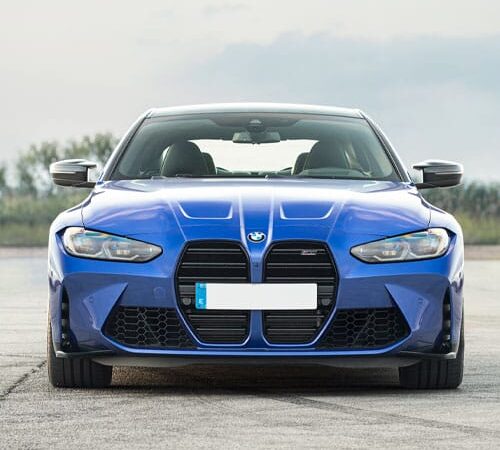 Higher aerodynamic efficiency
Its meticulously aerodynamically focused design plays a key role in significantly improving its performance and stability at high speeds. Elements such as an adjustable rear spoiler, a rear diffuser designed to accelerate airflow under the car and M line-specific air intakes at the front and rear enhance aerodynamic efficiency and traction, resulting in a noticeably sportier driving experience and greater safety in challenging situations.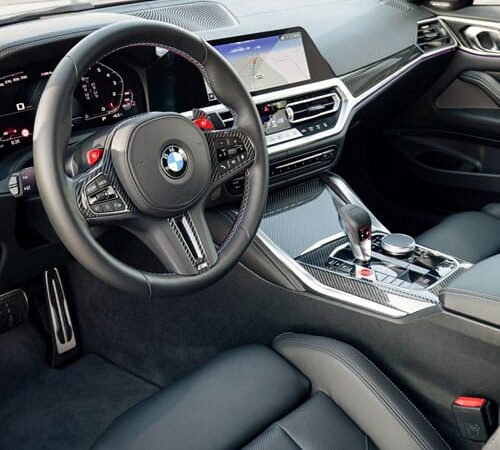 Tailored driving
The BMW M4 Competition offers you the opportunity to completely customise your driving experience. With its multiple driving modes, you can adjust the engine response, steering and suspension to suit your preferences. Whether you're looking for a smooth, comfortable drive on the road or a sporty, agile experience on the track, you'll enjoy exceptional versatility to get the most out of any situation. It also incorporates state-of-the-art driver assistance systems such as adaptive cruise control, emergency braking and parking assist.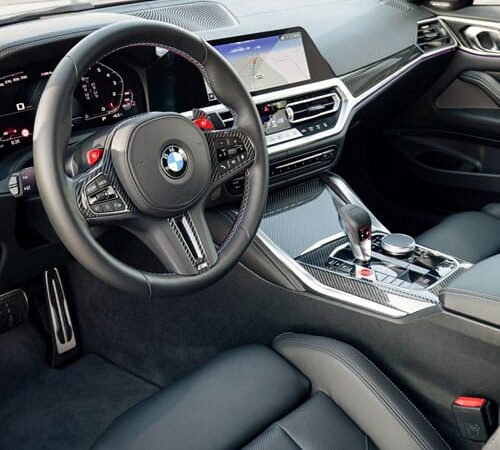 Sporty, seductive design
The design of the BMW M4 Competition achieves a perfect fusion of aesthetics, character and the classic sportiness characteristic of the M series. Its muscular body lines and the two enormous kidneys on its imposing bonnet emphasise its incredible power. Inside, luxury and sportiness are masterfully intertwined, where high-quality materials and Merino Schwarz leather trim combine to create a sophisticated and enveloping ambience.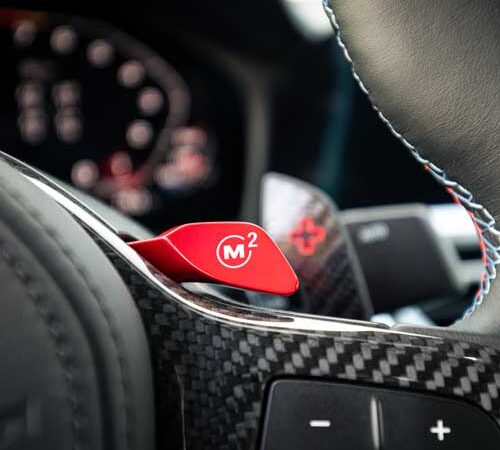 Outstanding performance
Under the bonnet is a powerful 3.0-litre inline six-cylinder engine, equipped with advanced M TwinPower Turbo technology, capable of delivering an impressive 510bhp, and is paired with an 8-speed M Steptronic gearbox that sends all that power to the rear wheels. This allows the M4 Competition to accelerate from 0-100 km/h in just 3.9 seconds and from 0-200 km/h in 12.5 seconds and, although electronically limited, it maintains a top speed of 250 km/h.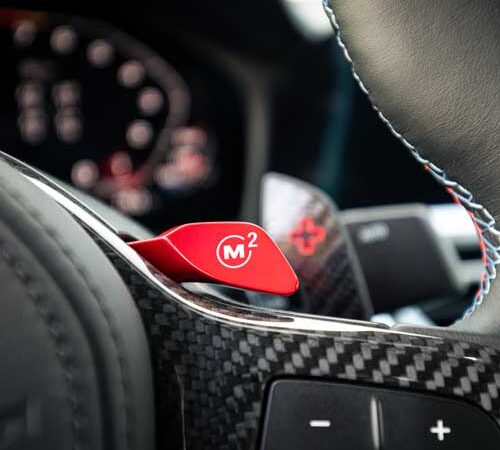 Rent BMW M4 Competition
To reserve, select your BMW rental date on the calendar.
* To rent your BMW by the hour or day, you must be at least 25 years old and make a deposit on the day of rental that varies depending on the car selected, between 2.000 € and 9.000 €.
Luxury car experiences in Barcelona
Choose one of our City Tours and discover Barcelona at the wheel of a super sports car with an expert guide at your side.
Drive your supercar from 21 years old and without deposit.
© 2023 Drive Me Barcelona