Si estás pensando en alquilar un coche de lujo en Barcelona y experimentar la emoción de conducir un Ferrari, subirse al volante de un Ferrari 296 GTB será una experiencia inolvidable. La ventaja añadida es que este impresionante deportivo híbrido te permite disfrutar de la conducción 100% eléctrica por las icónicas calles de Barcelona. Conduce un Ferrari 296 GTB y explora Barcelona de una manera que nunca imaginaste.
Aceleration
2,7 seg
0-100 km/h
Power
650 cv
3.8 litros de seis cilindros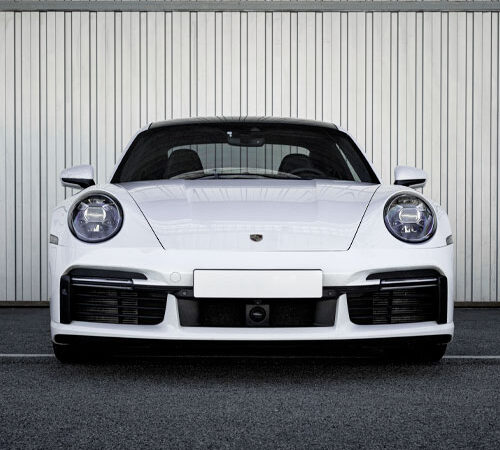 Bigger and wider
It features a significant increase in size compared to its previous generation. The body is 4.5 centimetres wider at the front axle than its predecessor, adding an additional 2 centimetres. At the rear, where width has always been a hallmark of the 911 Turbo, another 2 centimetres are added, giving an extra 1.9 centimetres of width. In addition, the tyres feature different diameter wheels, with 20-inch 255/35 front wheels and 21-inch rear wheels with 315/30 tyres.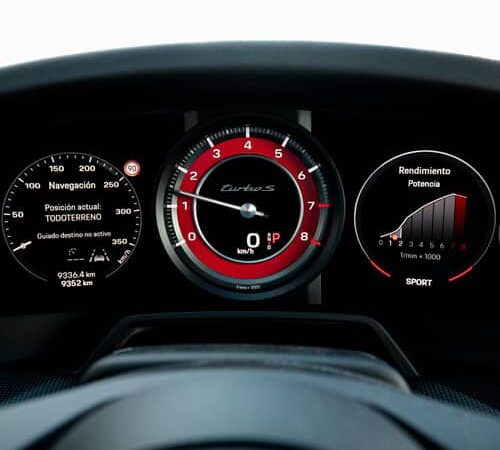 A powerful engine
Powered by a 3.8-litre, six-cylinder boxer engine and a completely redesigned 8-speed PDK transmission, it unleashes an impressive 650 hp. It is capable of accelerating from 0-100 km/h in just 2.7 seconds when Launch Control is activated, and reaching 200 km/h in 8.9 seconds. However, its true prowess is its top speed of 330 km/h, making it one of the fastest sports cars on the market today. It also offers exceptional versatility thanks to its 5 driving modes, adapting to any circumstances and preferences.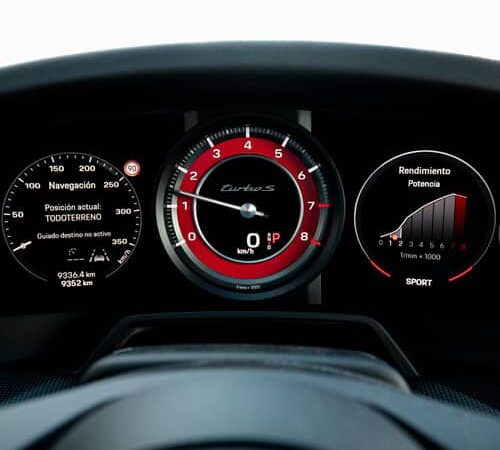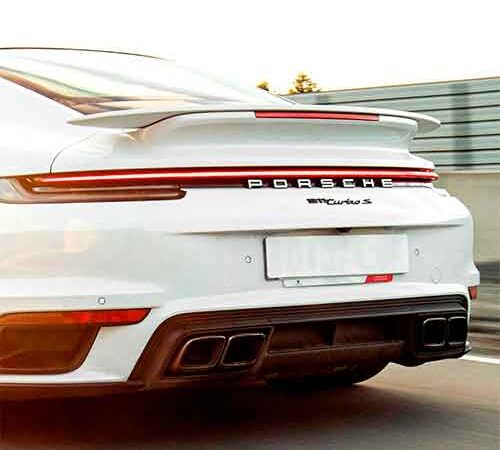 Race aerodynamics
Porsche Active Aerodynamics (PAA) plays an essential role in achieving a perfect balance between top speed, traction and car stability. It features revamped active air-cooling louvres, a variable-angle front spoiler and an extendable rear wing that also adjusts its angle of attack. In addition to the conventional PAA Speed and PAA Performance configurations, it also incorporates the Eco option, and adds the airbrake function, which increases air resistance and provides increased downforce under hard braking at high speeds.
Luxury, technology and ergonomics
The interior is finished to a high standard, with premium leather upholstery and detailed stitching. It is also equipped with advanced driver assistance systems such as adaptive cruise control and lane keeping assist. The multi-function steering wheel, with intuitive controls, completes a more comfortable and safe driving experience.
Rent Porsche 911 Turbo S
This model is currently not available
Luxury car experiences in Barcelona
Choose one of our City Tours and discover Barcelona at the wheel of a super sports car with an expert guide at your side.
Drive your supercar from 21 years old and without deposit.
© 2023 Drive Me Barcelona