Welcome to Drive Me Barcelona!
The first blog post…there is nothing scarier for a marketer then actually posting an article that is meant to be conversational, biographical, autobiographical, informative and creative for your brand. But, I'm not afraid as I know that our brand will take centre stage and feel very comfortable to do all the things listed above and more.
I am very lucky – Drive Me Barcelona is naturally lovable 🙂  We have a great team with a fantastic service, amazing cars and good a heart.
After scouting the web I am reassured that the main points that I should be covering in a first blog post are; who are you, what do you do, who will be publishing, likes and dislikes and more importantly why are we doing it. So here we go…the first of many blogs to come. Drive safely!
Yours faithfully
Natalia Chelsea Di Palma, Sales and Marketing Manager
Who are we
Drive Me Barcelona is a company located in Barcelona (of course!) offering Supercar Tours, Experiences and Corporate Event. We are passionate about EVERYTHING to do with cars and Barcelona.
We are very lucky because every day is filled with thinking of ways to make our services better for customers to enjoy a unique experience driving around in one of the most beautiful cities in the world.
Are we biased…yes…but hey, if you have been to Barcelona you will know what I mean, if you have yet to come then we promise we will unlock the magic for you, and if you live here, then you are very lucky indeed.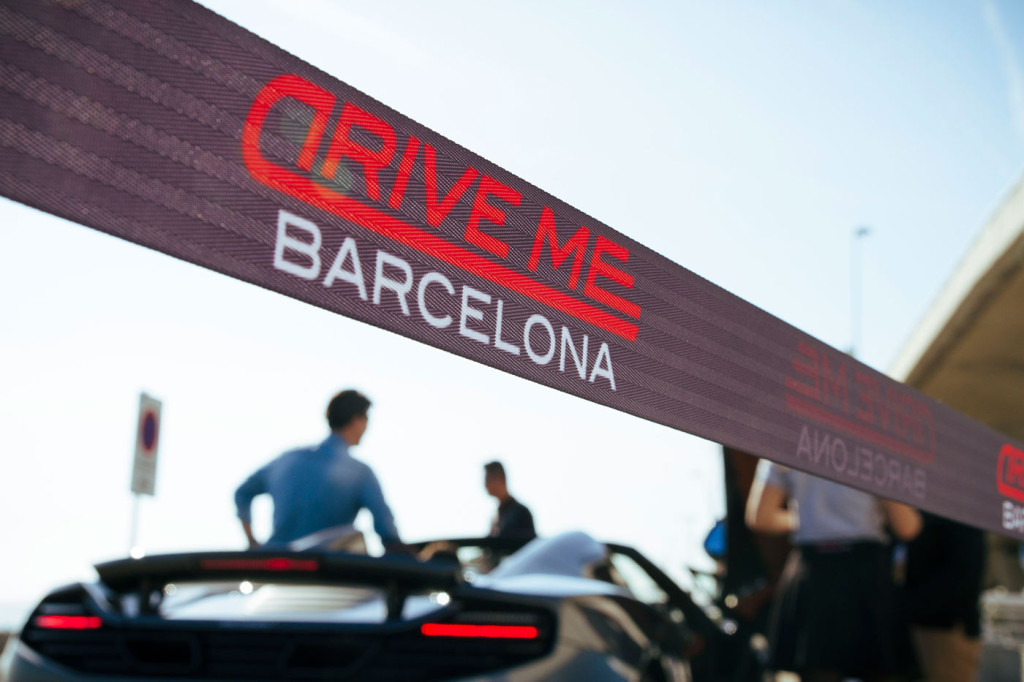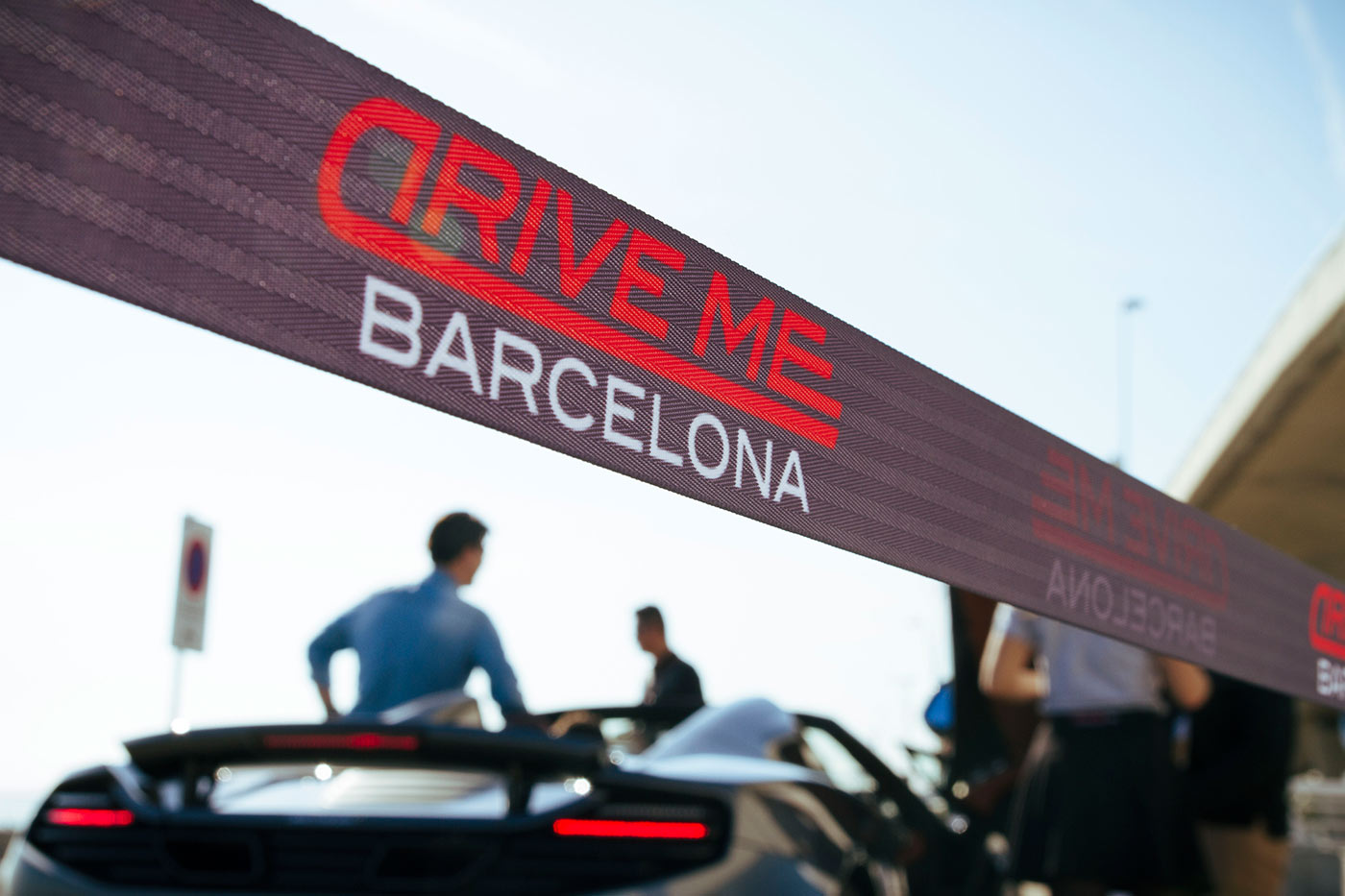 What do we do
Well in a nutshell what we do is, provide customers a once in a lifetime experience, the chance to drive a luxury Supercar. An experience that only a few individuals will only ever do in their lifetime. We want to create something that everybody can enjoy.
We have several parts to our business. We have;
Barcelona City Tours, giving customers the chance to drive a Ferrari (or McLaren, Lamborghini, Porsche…) around the Gaudi City, driving up to Montjuic, Tibidabo or around the Sagrada Familia.
Barcelona Experiences, where customers can drive a Ferrari and then choose between a Helicopter Ride or a Sailing Experience in a sailing yacht around the Mediterranean.
Road Routes, (my personal favourite) where you can drive a Ferrari through the mountains, along the coast or through the wine country, for half a day. You get to stop off at the most beautiful, picturesque spots in the country, enjoy a wine tasting or even a bite to eat at a Michelin star restaurant.
We also have our Corporate Events side of the business where we build packages tailored to the needs of clients, such as employee incentives, team-building away days, corporate hospitality or client entertaining.
Finally, we have the Drive Me Track Days where you can choose your dream Supercar and race it around The Barcelona F1 circuit or the track of Casteolli or Calafat. If you have a particular track you have always wanted to race on, then we can organise that too! Name the location and your car of choice and we will be there.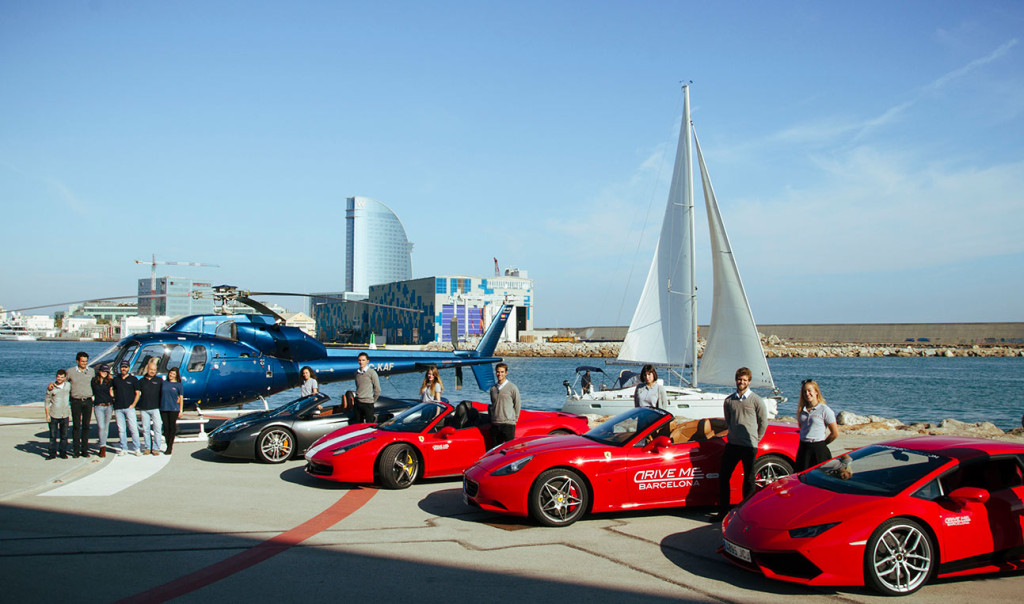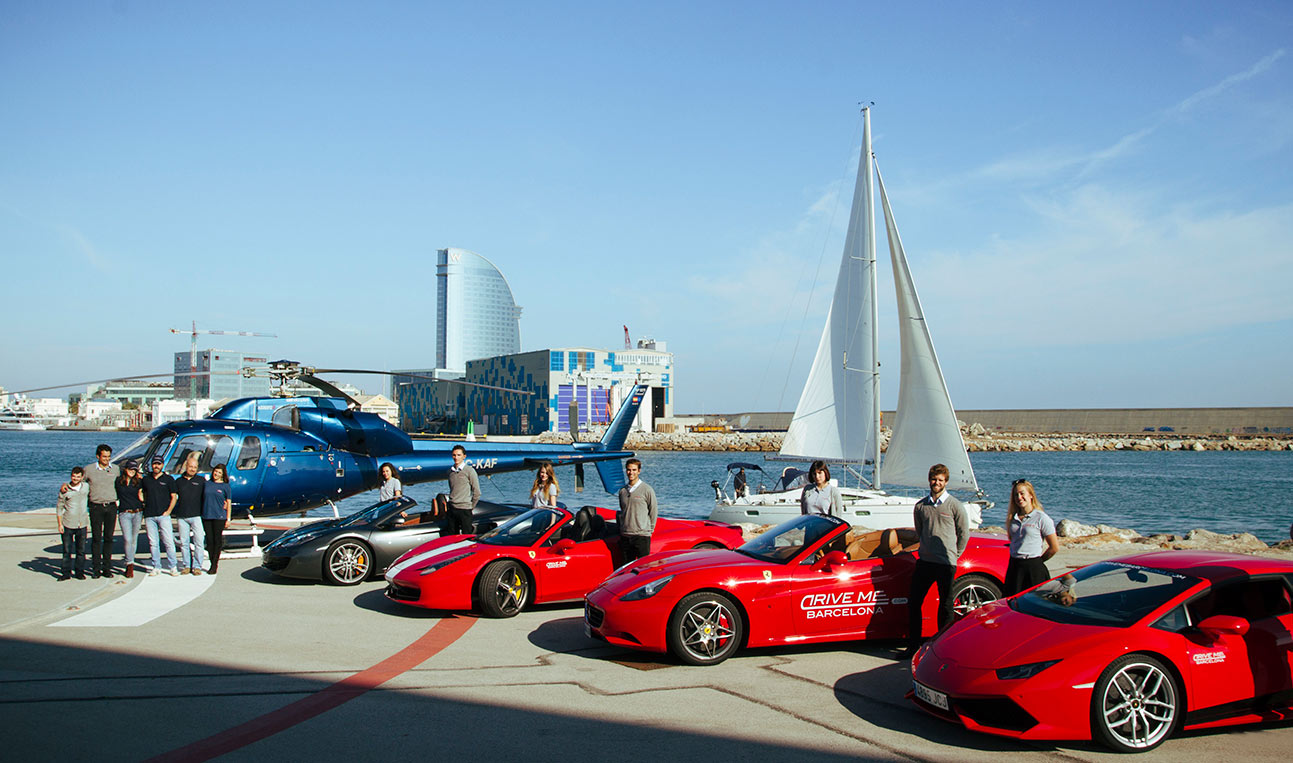 Why are we writing a blog?
Well it's simple really, we want our loyal customers and our prospective customers to be kept up to date with everything we do, our new services, Barcelona tours, where to eat and drink in our city and, possibly most importantly, the world of luxury sports cars.
Most of the time it will be myself and our fantastic social media guru Marc Sanchez who will be publishing these posts but every now and again we will have guest blogs from those in the know about Barcelona and/or cars.
Likes & Dislikes
We like: Luxury cars, Supercars, racing cars, driving anything…, Barcelona, Ferrari, good wine, good food, car photography, pretty things! fast things! padel (a game that is a bit like squash, tennis and ultimate frisbee combined), chocolate and dogs!
We Don't Like… well there´s not much we don't like, people that don't have a sense of humour, you know who you are!